WE CURRENTLY OFFER WATERFOWL HUNTING
& DEER HUNTING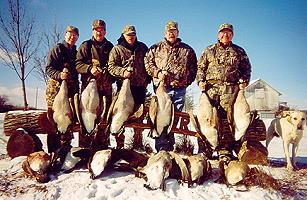 YOUR DOGS ARE WELCOME OR HAVE A
PROFESSIONAL GUIDE WITH DOG ASSIST YOUR HUNT!
MEMBERSHIPS AVAILABLE FOR THE UPCOMING HUNTING SEASONS!
GET YOURS NOW!!!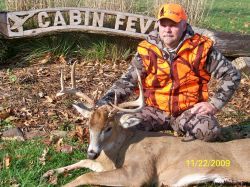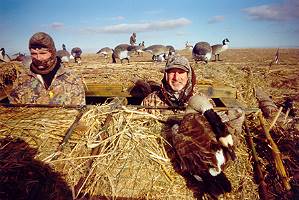 COMBINE HUNTING & FISHING MEMBERSHIPS AVAILABLE TOO!
---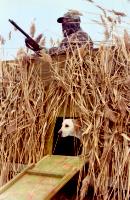 WATERFOWL HUNTING
Heated Lake Pits & Heated Field Pits.
Decoys provided for all pits.
Guides Available with Professionally Trained Dogs!
Morning and Afternoon Hunts Available
CALL TO BOOK A HUNT!
---
---
MEMBERS WATERFOWL HUNTING PACKAGES
LIMITED Memberships Available!
Just $1000.00 per Year!
Members may hunt all day
NO GUIDE FEE FOR MEMBERS OR MEMBER GUESTS!

CLICK HERE for printable Membership Form!

Memberships Include The Following:
Hunting everyday of the Illinois Central Zone Goose Season – "No Early Goose Season"
Guaranteed Hunting Space for Members – Call if you plan to bring a guest.
Heated Lake Pits & Heated Field Pits – MAXIMUM 5 PERSONS PER PIT INCLUDING GUIDE.
Decoys provided for all pits.
Guides Available with Professionally Trained Dogs!
Dog kennels available for members dogs at no additional charge.
Free overnight stays for Members – Please Call for Reservations.
Non-members and Guests welcome to stay too! Only $25.00 per night.
NON-MEMBERS WATERFOWL HUNTING PACKAGES
$100 per Hunt per Person

$25 Guide fee

*All Hunts Available Until 1 pm*
*Afternoon Hunts Available By Reservation*
*Afternoon Hunts Only $50 For Non-Members & Guests*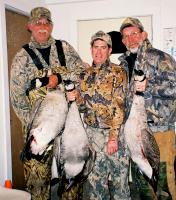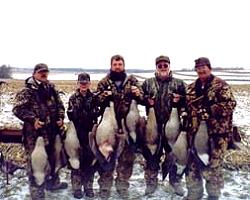 ---
WATERFOWL RULES & REGULATIONS
---
ALL Licenses, Permits, Stamps, FOID Cards required for all hunters
FOLLOW ALL STATE AND FEDERAL GAME LAWS
NO ALCOHOL CONSUMPTION BEFORE OR DURING HUNTING
Know your shooting times
NO Sky busting, Know your target
Please hunt from your assigned blind only
Be Respectfull of other hunters
Think GUN SAFETY, Keep your safety on until ready to fire.
Load guns with barrel up and out of the pit
Stay off water and ice – Guides Or Dogs will get the downed birds
Dogs are allowed ONLY if well mannered and trained. If your dog becomes uncontrollable, you will be asked to kennel it.
If ducks and geese are working – pass on the ducks
Work with each other – Not against each other
Radios are for communication and safety – NOT small talk
ALL Hunters, listen to your guide, they are here for your safety and to make your hunt a pleasant one. Please tip them accordingly.
Hunting ends at 1:00 pm for daily fee Hunters. Afternoon hunts are also available for an additional fee.
Please clean and maintain your pit and hunting area after each hunt.
---
---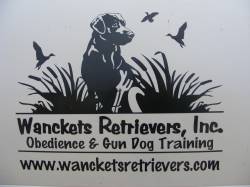 http://www.wancketsretrievers.com/